FOX19.com-Cincinnati News, Weather
The Courier in Findlay, Ohio
I have been busy sharing my organization ideas on some really cool blogs. Check them out:
Kaui, Thrifty Military Mommy,and a few other bloggers
have started a Virtual Paper Organization Party based on my eBook!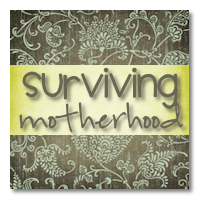 I'm Addicted to Organizing: Clever Container Opportunity
 Why does paperwork sink to the bottom of our to-do list?
Time Management Tips for Parents with Special Needs Children
{featured in the ebook Time Management 101 by Crystal Payne}
Sometimes it Pays NOT to Buy the Best
5 Tips for Organizing the Papers in your Kitchen
Simple Organization Tip to Make your Blogging Easier

{What happens when you quit your job?}