POTT Business Boot Camp
September 28, 2018

-

September 29, 2018
Focused on MARKETING your Professional Organization Business.
Are you ready to take your Professional Organizing business to the next level?
Organize 365's Professional Organizer's Think Tank Business Boot Camp is what you need!
---
Professional Organizer's Think Tank Business Boot Camp is perfect for you if:
You want to start, market and grow your Professional Organizer Business in a Mastermind format
You looking to put together a Strategic Marketing Plan
You want to know how to execute an effective plan for making the most of a Trade Show
You are struggling to understand social media and how it can benefit your business
You have always wanted to create a vision board but didn't know how or have the time
You want to hear from Lisa Woodruff her tips and tricks on just how she built Organize 365
You want to meet other Professional Organizers in your industry to brainstorm and help each other grow
Our all star speakers will share content that includes help with Strategic Marketing Planning, Implementation, Social Media, Trade Shows, Vision Boarding and more.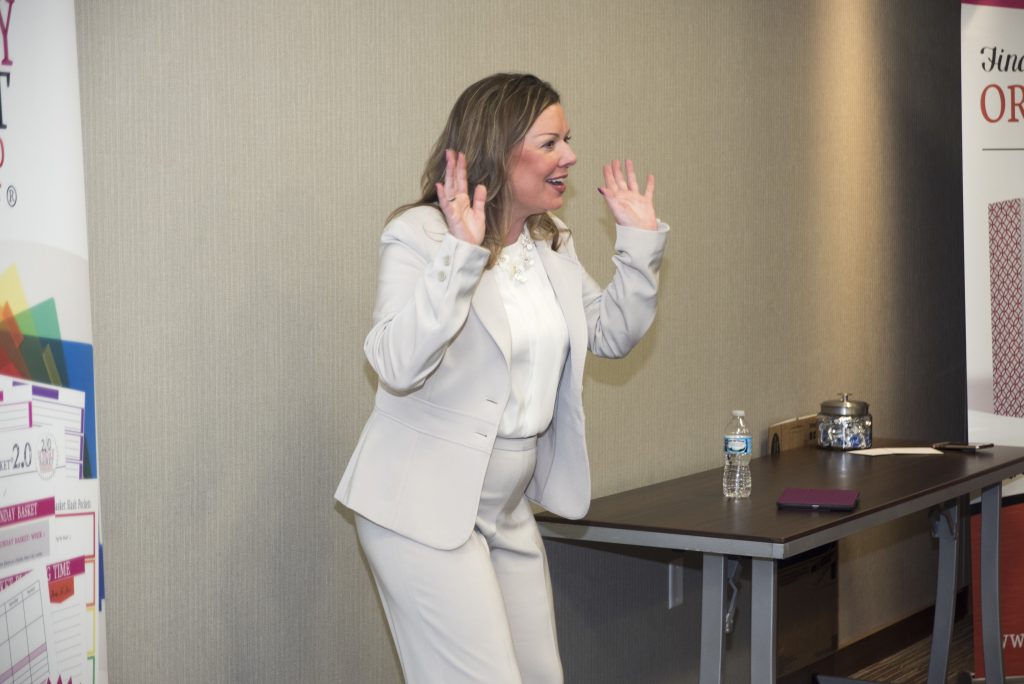 Emily Kelly speaking on Strategic Marketing Planning at March 2018's Boot Camp
---
Do you listen to the Organize 365 podcast and feel like Lisa is your "best friend"?
Have you always wanted to meet her in person and hear her speak?
Do you wonder "how she did it?"
Organize 365 Founder and CEO, Lisa Woodruff, will be delivering the keynote speech.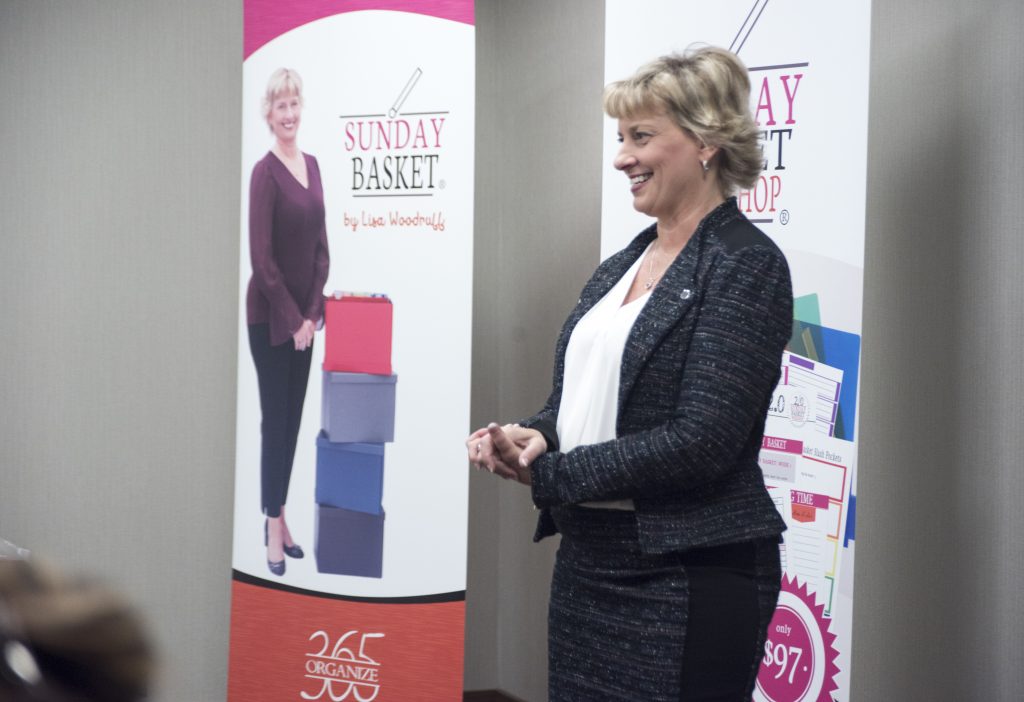 Lisa Woodruff, Founder of Organize 365 speaking at March 2018 Boot Camp
---
Previous Boot Camp attendees benefitted most from the loads of ideas they gained as well as the bonds of friendship and networking they experienced.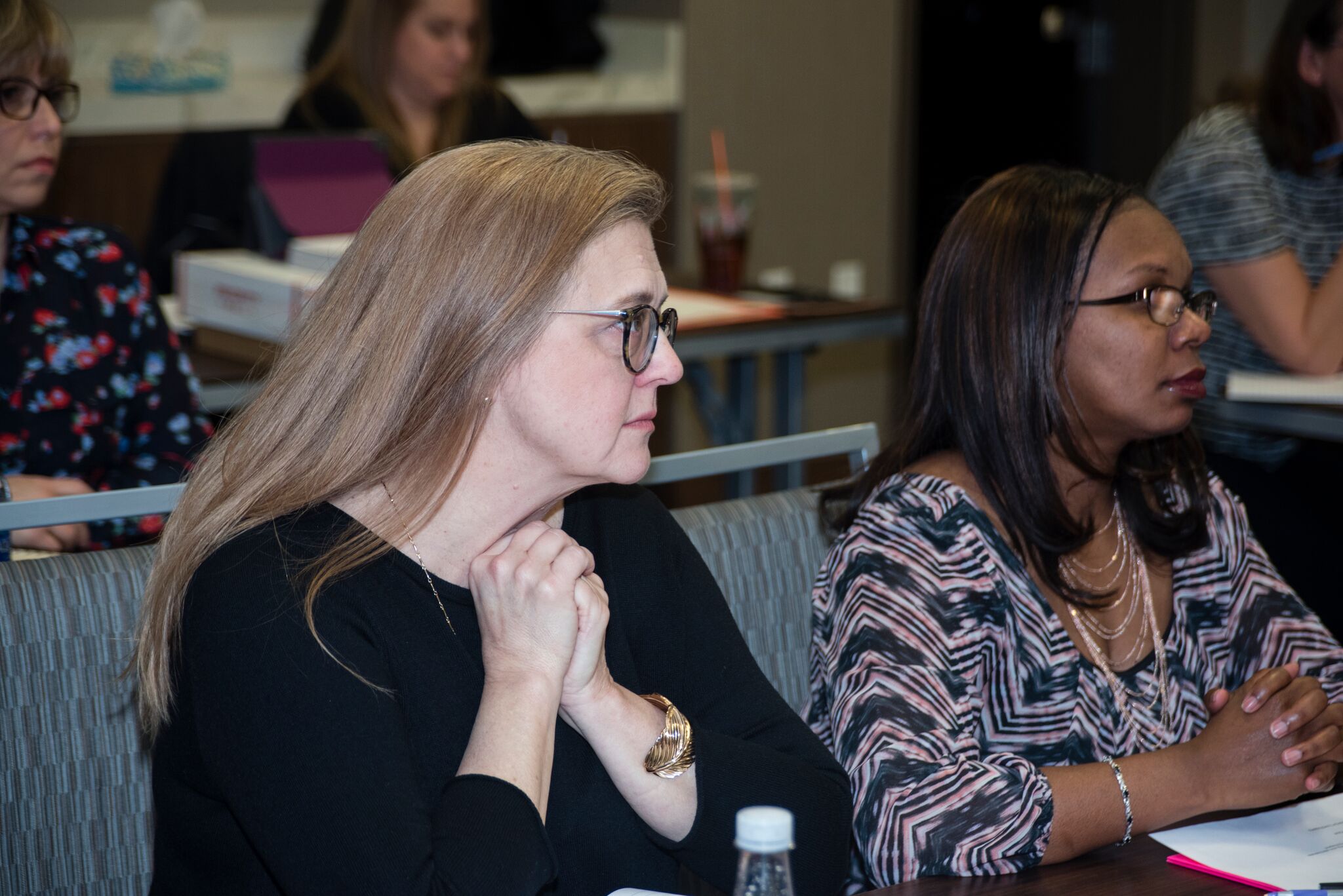 Two attendees gleaning insight on how to implement the Sunday Basket Workshop to gain Professional Organizing jobs - March Boot Camp 2018
---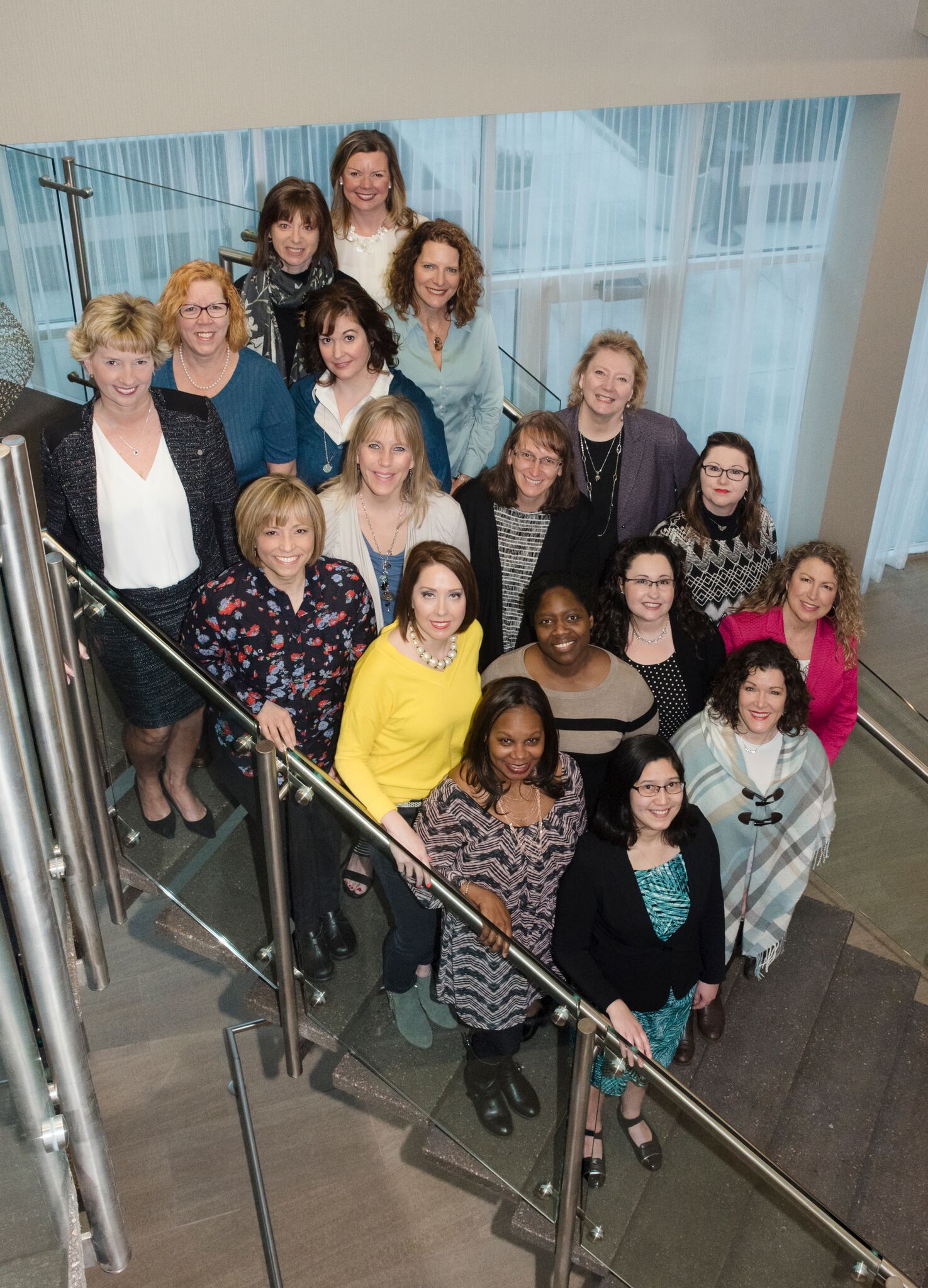 March 2018 Boot Camp Attendees
---
Please join us at the beautiful AC Hotel in West Chester, Ohio and learn how to take your Professional Organizing Business to the next level!
You can book your hotel here. 
When booking, mention you are with the Organize 365 group.
We hope to see you there!
Join us and let's create a marketing plan that WORKS!!
Hope to see you there!
LISA WOODRUFF
ORGANIZE 365 FOUNDER + PODCAST HOST
Organize 365 began in 2012 when CEO Lisa Woodruff found herself overwhelmed with the chaos of working a 40+ hour work week with two babies and a child with special medical needs. During this hectic time, she developed practical, purposeful organizational systems that helped her structure her home so that she could readily respond to the demands of a working mom.
After doing years of in-home professional organization, those systems were honed into the pillars of the Organize 365 brand we use today–The Sunday Basket®, the 100 Day Home Organization Challenge, the Friday Work Box, 5 specialty binders, and a certification program aimed to help spread the Organize 365 mission. In six years, Lisa has transformed Organize 365 from a one-woman blog and organizing business to a corporation leading women nationwide.
EMILY KELLY
ORGANIZE 365 DIRECTOR OF MARKETING
I am a sales and marketing professional specializing in business development and strategic marketing planning with over twenty years of demonstrated success growing revenue for businesses in a broad range of markets.
In January 2018 I streamlined, organized and the Certified Sunday Basket Workshop training and community experience. I'm looking forward to working with YOU at the Professional Organizer's Think Tank Boot Camp!
MELANIE MOORE
DIRCTOR OF TRAINING, & DEVELOPMENT, CINCH SHARE
Melanie has been in the Direct Sales industry for almost 25 years, starting first in the field as a Consultant & Leader before moving into Corporate positions with several Direct Sales companies. She is now the Director of Training and Development with CinchShare, all while raising a family including 4 daughters. Melanie devotes her time to working with direct sellers, entrepreneurs and business owners, helping them reach their niche market and improve their business through Social Media, effective networking and authentic relationship building. 
SHANNON FERRABY
EXECUTIVE LILLA ROSE STYLIST, CERTIFIED GO-GIVER SPEAKER, TRAINER, COACH
As a certified Go-Giver speaker and coach, Shannon believes and teaches that the most valuable gift you can offer is yourself.  She passionately leads, trains and coaches over 8,000 women in the direct sales industry, is the Amazon bestselling author of the book Success Unwrapped (A-Z Guide to Events), is the Go-Giver International Director of Engagement, a wife of over 25 years and Mommy to five.
When she is not a hundred feet under, scuba diving in caves or with sharks, she's on a mission to stop women everywhere from listening to and believing lies that are holding them back from who they were created to be. She's excited to share her Believing in Your Value Vision Board workshop and will leave you excited to unwrap your business success!